How it may look like when you open the door side. Loose plastic plates, rust and clattering metal rods.

After.


Front doors
Opening the door panels in the front doors are much like the rear doors. Be careful with the speaker wires.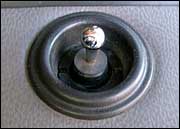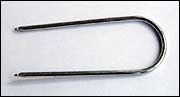 Use a clamp like this to remove the attachment for the side mirrors lever.