Problem

The bearings on the rear suspension can be in the process of getting destroyed.


• To prevent further destruction, or as purely preventive, it is wise to pump in grease.
• Refill with grease two times each year.
Mounting grease nipples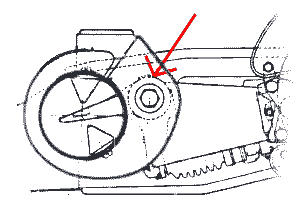 Jack up the back end of the car and put it on safety stands. Remove the rear wheels, and let the height switch remain at the highest position.

Drill holes (put grease on the drill), make threads and mount grease nipples.

Pump in grease (highest quality). Important: Pump slowly (so the air can escape), and stop at once it becomes very difficult to pump (it happens suddenly).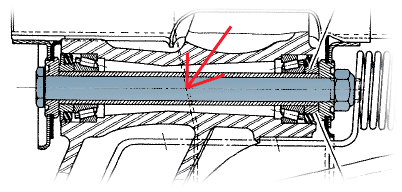 The drawings are borrowed from the Citroën CX' parts list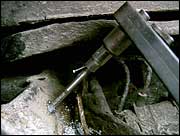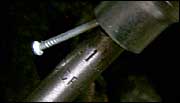 The only tool possible to use here, when making threads, is a ratchet.


Mount the grease nipples carefully, so the threads don't get damaged.